As part of the KMU Digital Webinar Yves Kraft, Branch Manager and Senior Penetration Tester & Security Consultant, in cooperation with AXA demonstrated various threat scenarios for SMEs using multiple live hackings and explained why cybersecurity is becoming increasingly important for SMEs.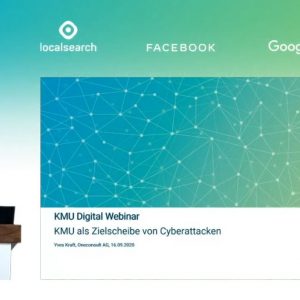 You can now watch the full recording of the talk on the KMU Digital website (available in German only).
Yves Kraft's webinar can be found under "Vortrag 6: Oneconsult AG in Kooperation mit AXA – KMU als Zielscheibe von Cyberattacken".